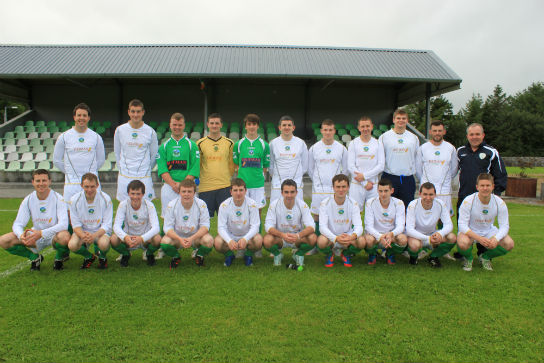 2012/2013 season sees Colemanstown United F.C. field 3 No. teams in competitions at local, regional & national level. These comprise u14 & u16 age groups and 1 No. adult junior team. In addition to the above, we will also have u8 & u10 members who will be engaged in internal mini leagues hosted by various clubs later on in the season. 2013 also sees the launch of our Ladies team after a 13 year absence. Our club colours are green & white; we currently wear a green jersey, green togs & green socks.
The club membership is primarily drawn from an 8mile radius of Colemanstown & its environs.Our ethos is concerned with the development of young players and with contributing in a positive manner to our local community who have supported us financially and otherwise down through the years since the club's foundation.
Club Sponsors
Colemanstown United F.C. wish to acknowledge Frank & Bernie Burke & family as the main club sponsors.  Also thanks to Gerry & Marguerite Moran, Hatman of Ireland, for their generous sponsorship of jerseys for all our teams.